05 / 03 / 2020
New EPIC Serie Vacuum Cleaners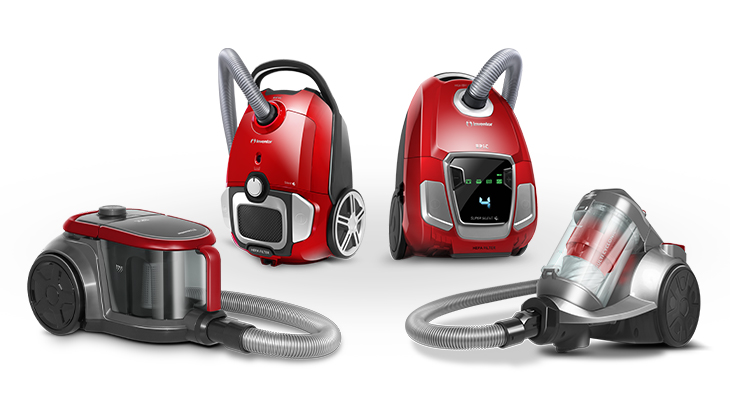 Inventor, the successful air-conditioning and home appliances company, presents the new EPIC-series Vacuum Cleaners, which provides effective performance to achieve a clean and hygienic atmosphere.
The EPIC series vacuum cleaners have been designed with the newest innovative technology combined with excellent results and low noise level. They are all equipped with HEPA Filter for absolute cleanliness in the room, reducing particles and allergens. The design of the unit actively contributes to a low noise level, so it can be used at any time of day, without interruption and always with the best possible results.
Top Features:
HEPA Filter
Low Noise Operation
Small, easy to store and move
Large Operating Radius
Accessories
Top Facts:
• Epic vacuum cleaners are available in two versions. The Bagged and Bagless models. Bagless models are more practical because there is no need to buy a new bag, while bagged ones are the best choice for allergy sufferers when the bag is removed.
• Epic Vacuum cleaners have a great suction power. An important advantage of them is that their components are optimally matched to each other, whereby the suction tube, the hose, the bag/container and the filters play a decisive role.