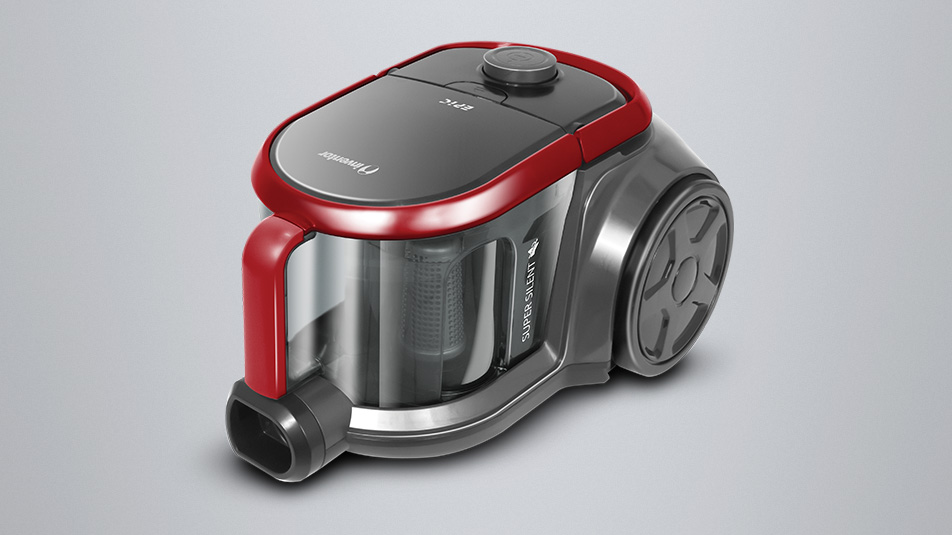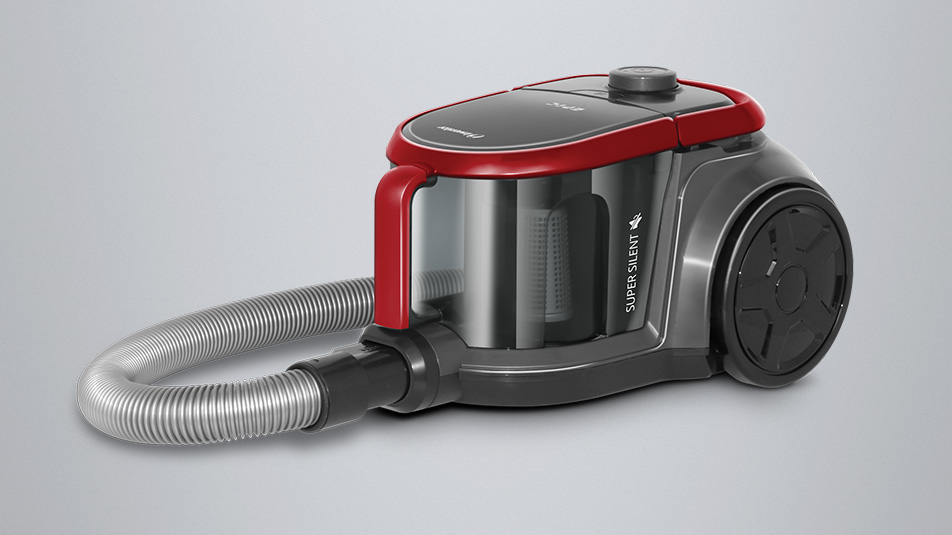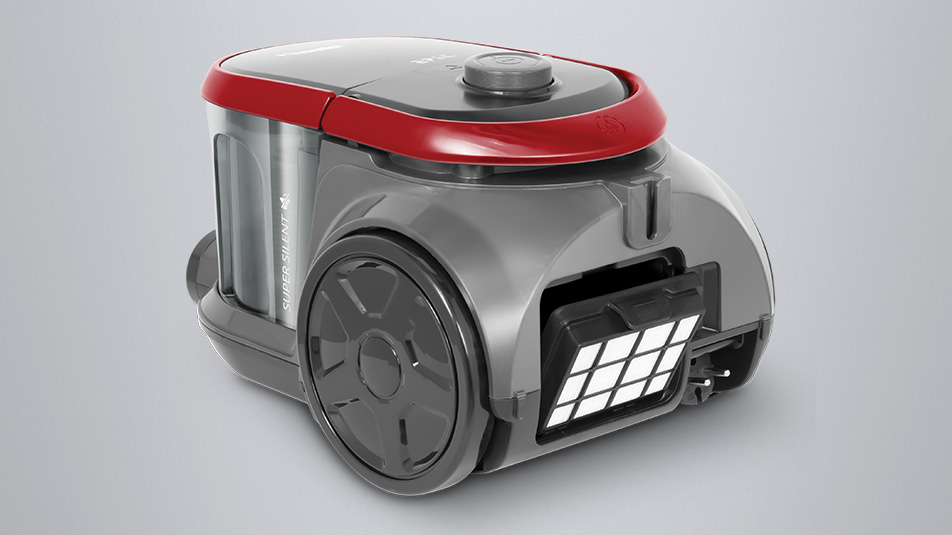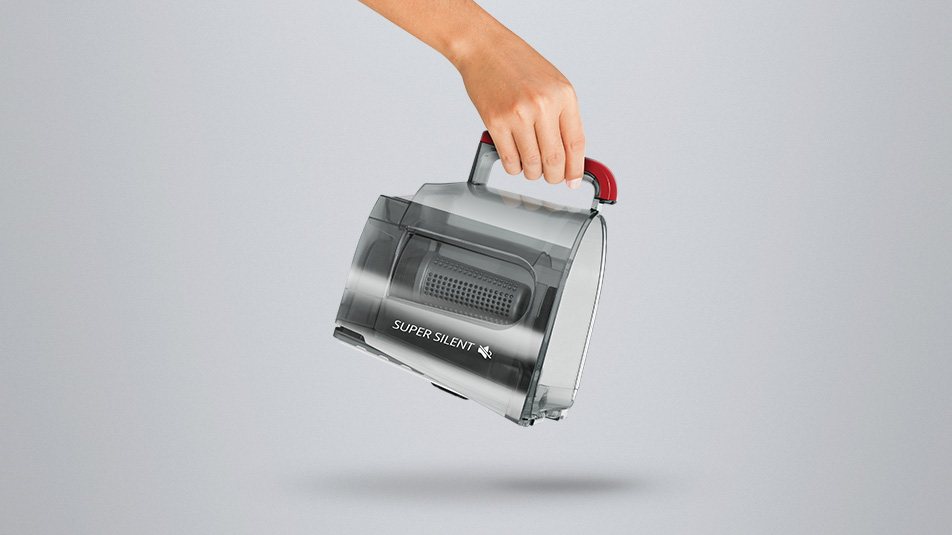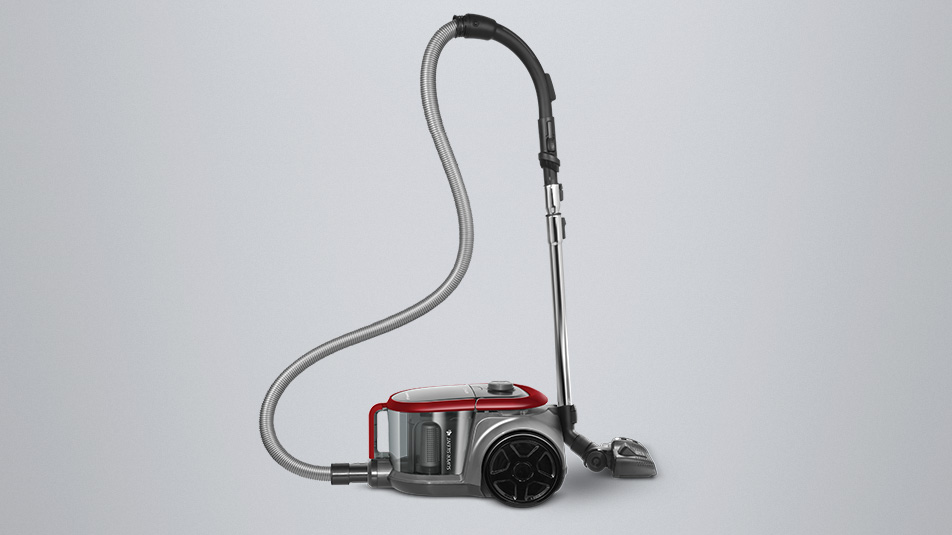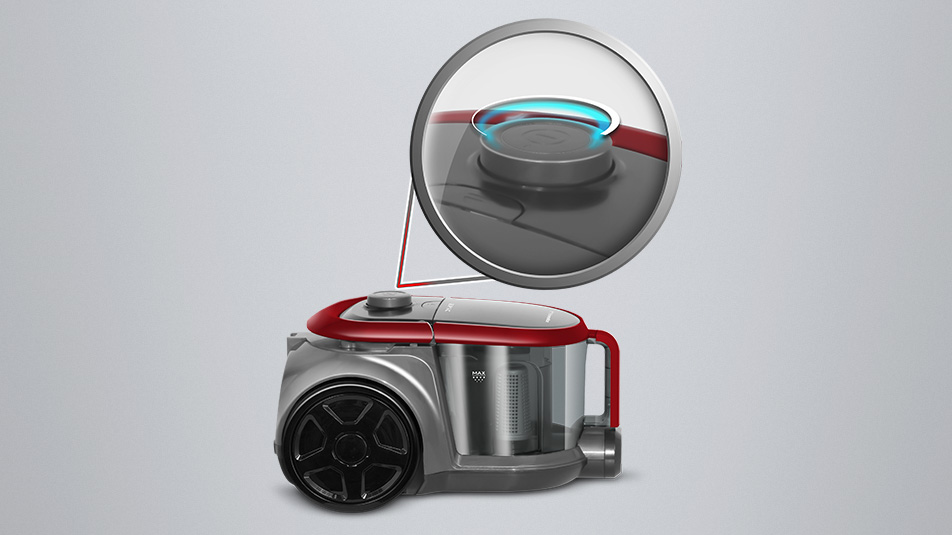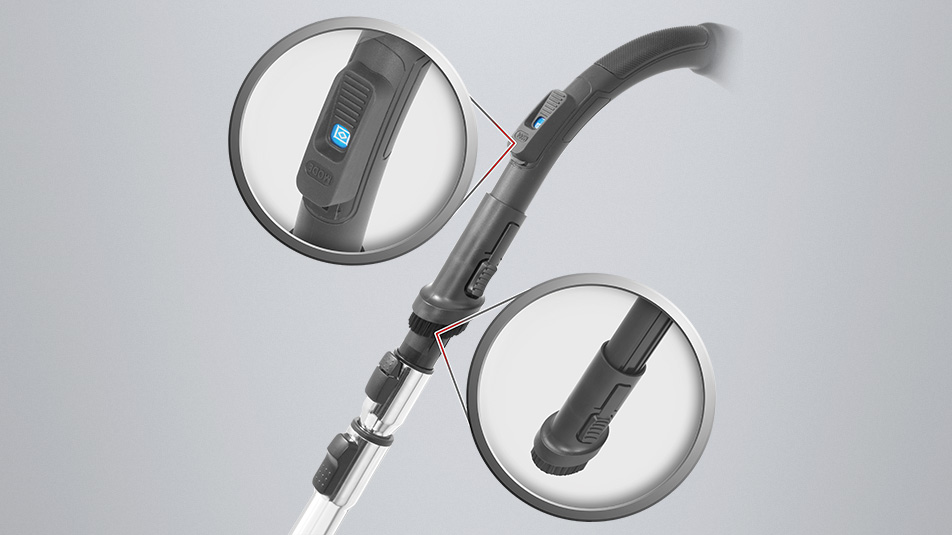 Vacuum Cleaner - Bagless –Cyclonic technology promises high-performance cleaning!
HEPA Filter - traps the finest dust particles of dust from your home, leaving a purified, fresh air - excellent for asthmatics or allergy sufferers.
Cyclonic technology for strong performance on all floor types due to the continuous suction system
Easy emptying-Simply one press on the bin emptying button is enough to get rid off all dust
Dual power setting giving you the flexibly to adjust the power as required
Benefits
Efficiency Rating 4+
The vacuum cleaner is your valuable ally to clean your home, since its performance in basic attributes of selecting a vacuum cleaner are perfect giving it many Plus (+). Sucking a large amount of dust from carpets and tiles/ wooden floors after 5 double sweeping. It has a low dust emission, and this reflects to the clean air that comes out of the vacuum cleaner, thus all the above compose the high-quality performance of your vacuum cleaner, making it as the best choice.
8m Operating Radius
Cleaning your house is easier than ever. Using a lengthy cable this vacuum cleaner creates a 8 m operating radius, which allows you to clean your house easily. The lengthy cable helps you to complete your house cleaning without any stops since the times you must use another electric socket are reduced!
2.5 L Capacity
The large bin capacity of this vacuum cleaner matches smoothly and perfectly the ideal size of its body with a high capacity bin, in order to clean your house directly and effectively, since emptying the bin – each time you use the vacuum cleaner- is enough to keep your home clean and healthy!
Technical Specifications
EP-MNC69B

Capacity

2.5

λίτρα

Power

800

W

Noise

73

db(A)

Operating Radius

8

m

Cord

5

m

Dust Collection

Bin

Net Weight

4.5

kg

Dimensions (WxDxH)

410x265x240

mm

Extra accessories set

6
Vacuum Cleaner EP-MNC69B
User's Manual