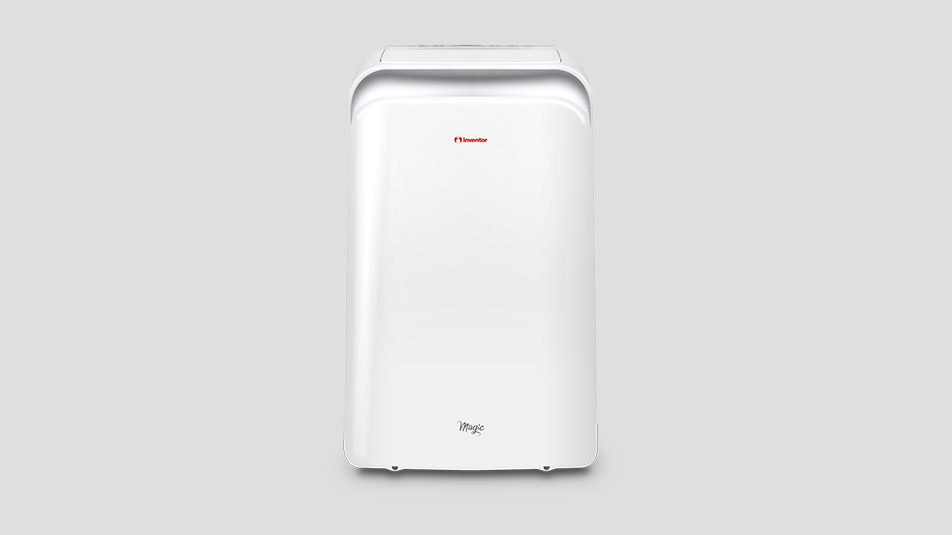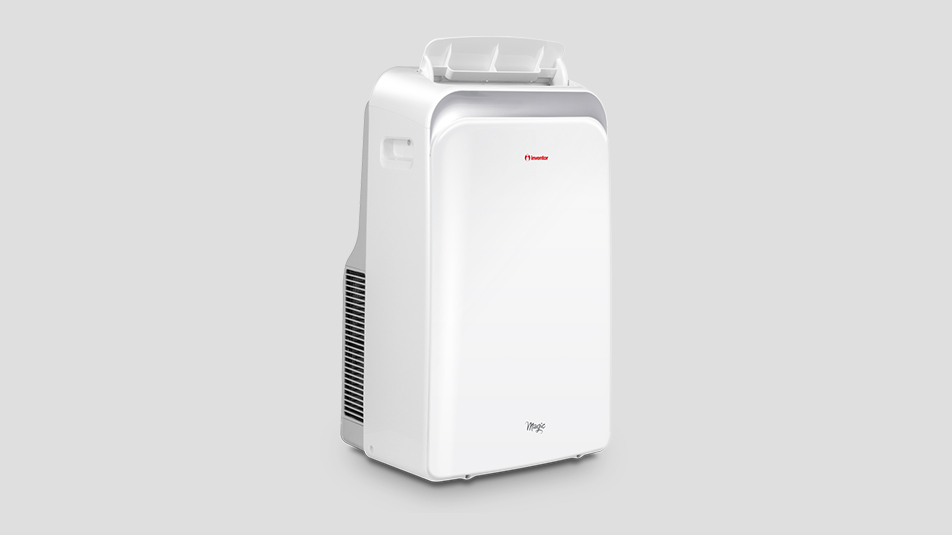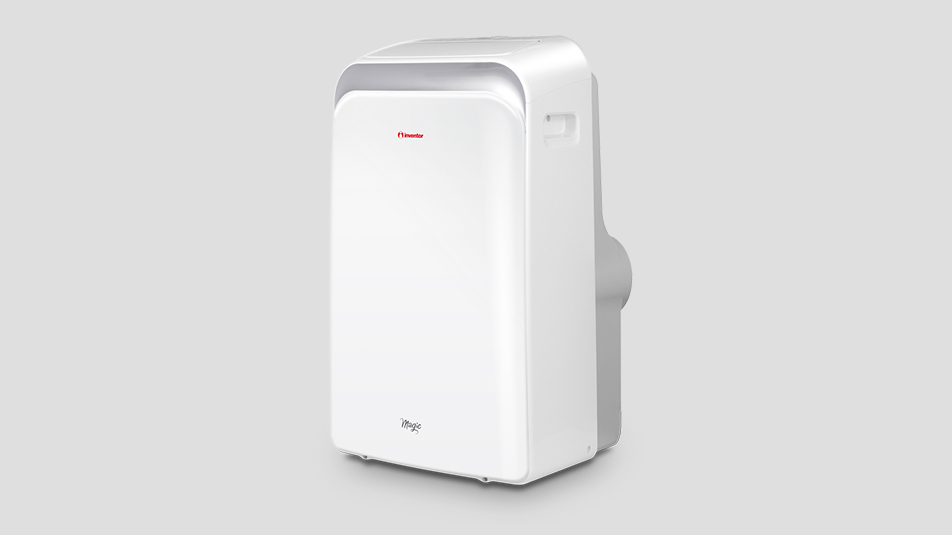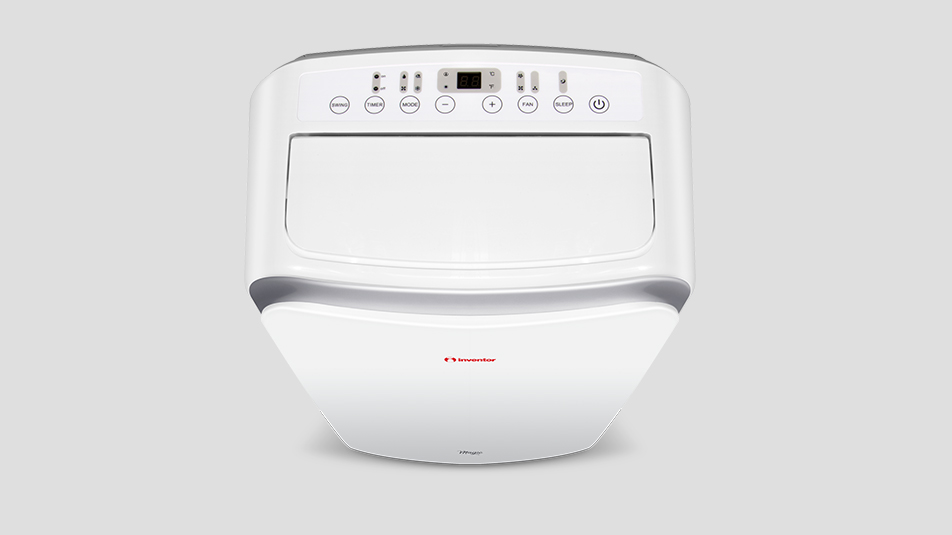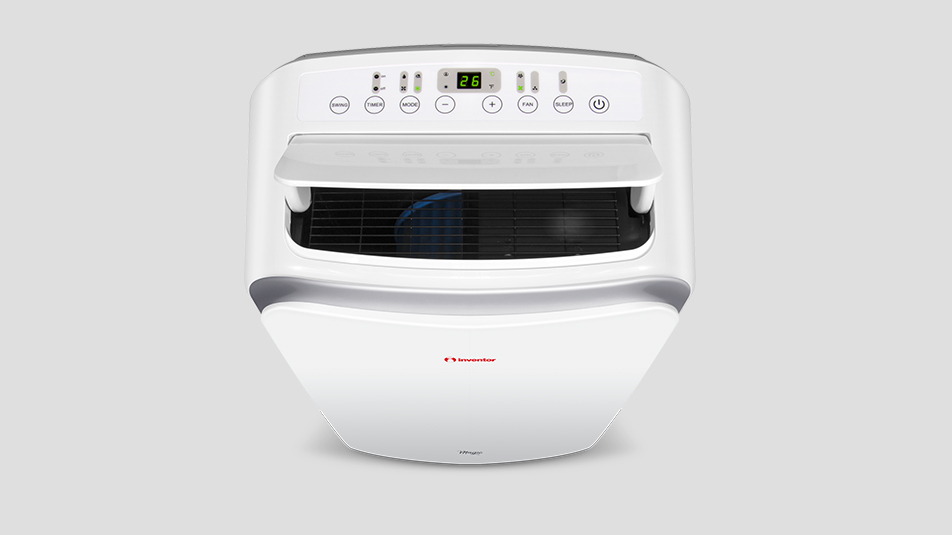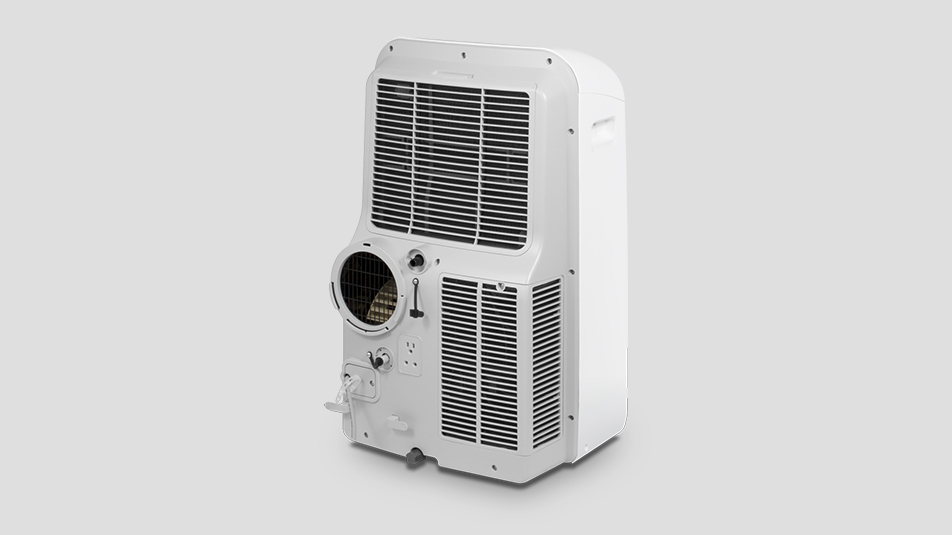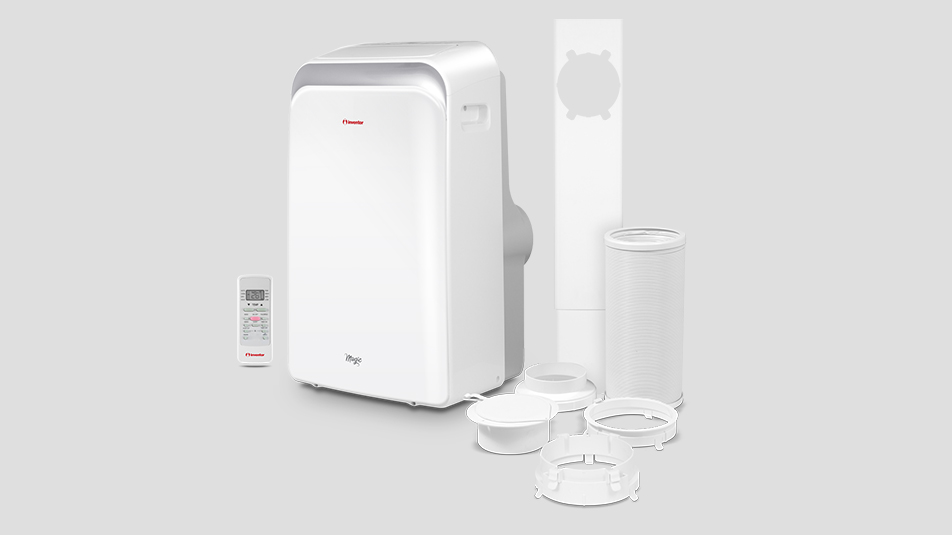 Magic 12000BTU portable air conditioner, for excellent cooling and heating performance all year round!
Enjoy the ideal temperatures all year round with the cooling/heating function
Energy savings and low noise levels also with Sleep mode
Ideal conditions at the exact spot you want with the "Follow Me function"
Even air distribution due to the Automatic Blade Movement
Smart restart according to previous settings in case of a power failure, due to the Automatic Restart feature.
More
24-hour Timer
Set the unit to start and stop automatically in a 24h period.
Digital LED display
Check the settings simply and easily with the LED display on the Inventor portable air conditioner. The display is easy to read and gives you all the information at one glance!
Auto Swing
This function refers to the automatic flaps' movement. The automatic operation enables you to manage a distribution of the air in the room.
Continuous Drainage hose
Stop the unnecessary emptying of the water tank due to the drain hose that can be easily placed on the back of the appliance leading to the water drainage port.
Tank Full Indication
Once the water level in the tank is full, the appliance will stop operating and an alarm will activate along with the corresponding indicator on the digital control panel.
Self Evaporating System
Innovative system that automatically removes condensed moisture from the unit without manual draining or setting up a hose for continuous drainage
Auto Error Diagnosis
Upon the detection of any abnormal operation or part failure, the unit will automatically shut off, thus protecting itself. Meanwhile, it will indicate protection or an error code for service.
R290 Refrigerant
The new generation R290 refrigerant ensures maximum energy efficiency to the operation of your air conditioner! At the same time, it is extremely eco-friendly as it has a very low global warming potential with zero ozone depletion potential.
Omni-Directional Caster
The integrated swivel casters make the portable AC easier to move.
Window Kit
The window Kit is not included in the gift box. Can be placed to the nearest window and connected with the air conducting vent. With the collapsible window Kit, the window opening (window covering from 68cm to 125cm) is covered decreasing the cooling and heating loss from the external air, while saving energy.
Technical Specifications
M3GHP290-12

Cooling Capacity

12.000

Btu / h

Energy Class

A/ A+

Cooling/ Heating

Noise Level
(Low / High) 54 / 54.3 / 54.5

dB(A)

Cooling Capacity

3.52

kWatt

Heating Capacity

2.93

kWatt

EER

2.6

Voltage / Frequency / Phase

220-240 / 50 / 1

V / Hz / Ph

Current Input (Cooling)

5.9

A

Current Input (Heating)

5

A

Power Input (Cooling)

1.350

W

Power Input (Heating)

1.045

W

Air Flow Volume (Hi / Mid / Low)

420 / 370 / 355

m³ / h

Dehumidifying Volume

78

L / day

Sound Power Level

64

dB(A)

Compressor Type

Rotary

Dimensions (WxDxH)

467 x 397 x 765

mm

Net Weight

34.4

kg

Refrigerant / Charge

R290 / 0.23

kg
Portable Air Conditioner Magic Manual
User's Manual
All you need to know about
Register now using your e-mail and get all the latest news in the world of air conditioning and more …