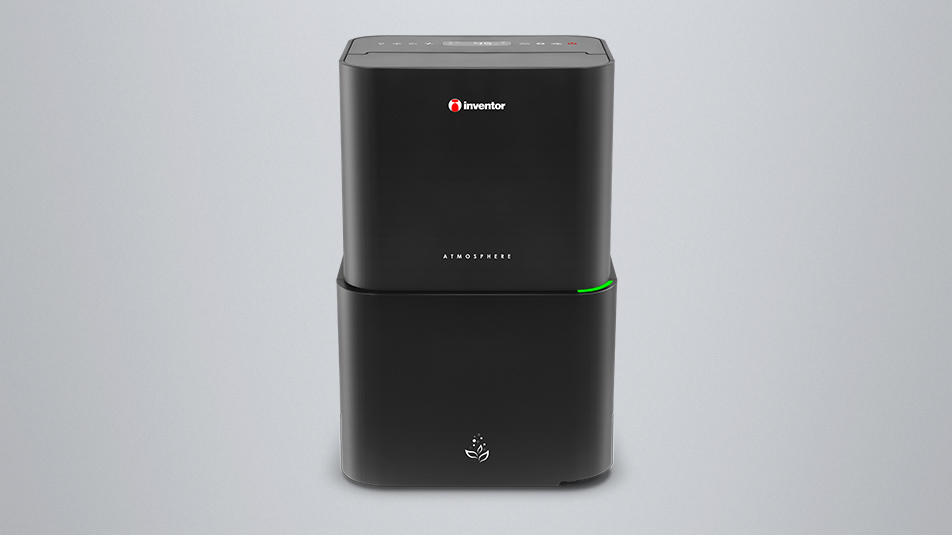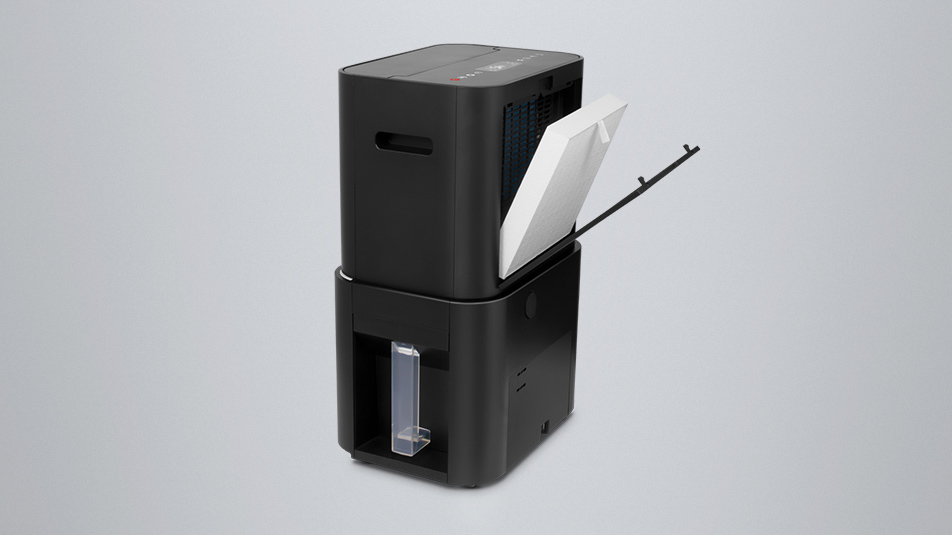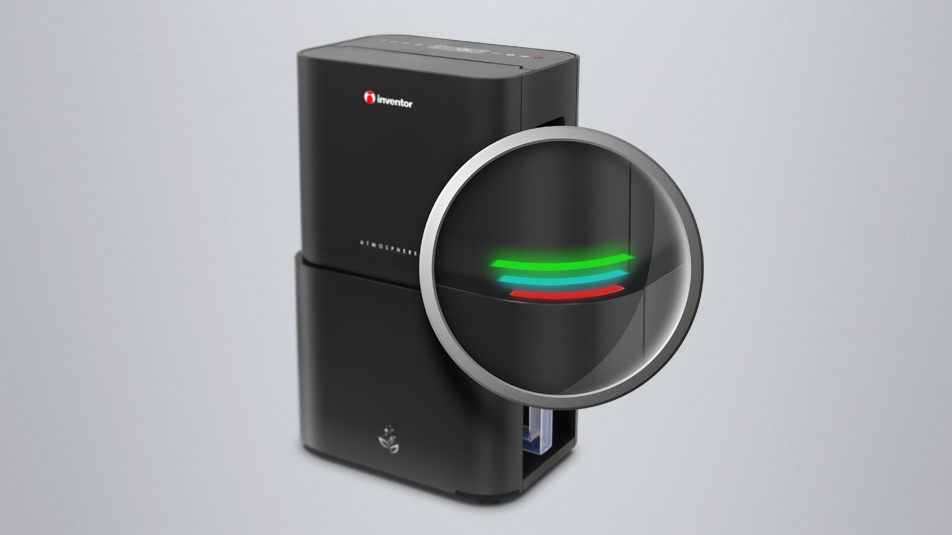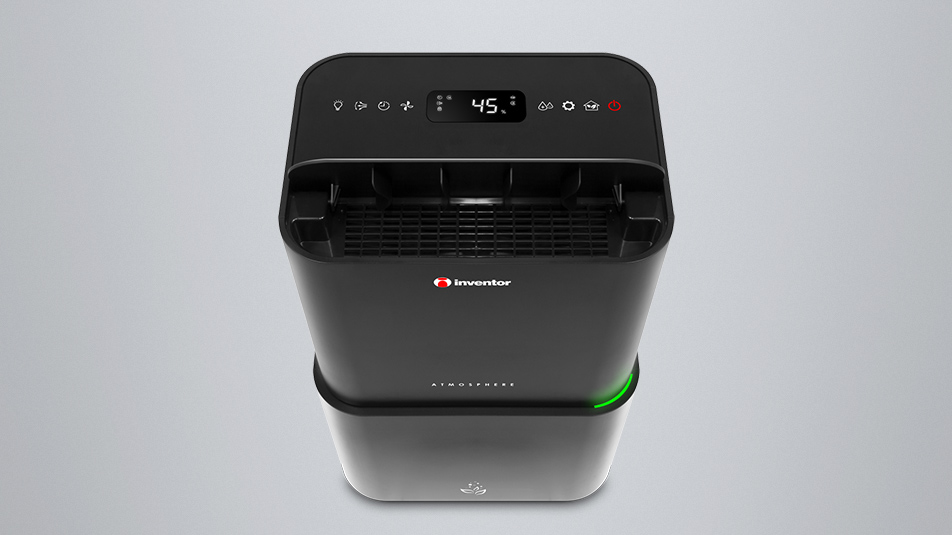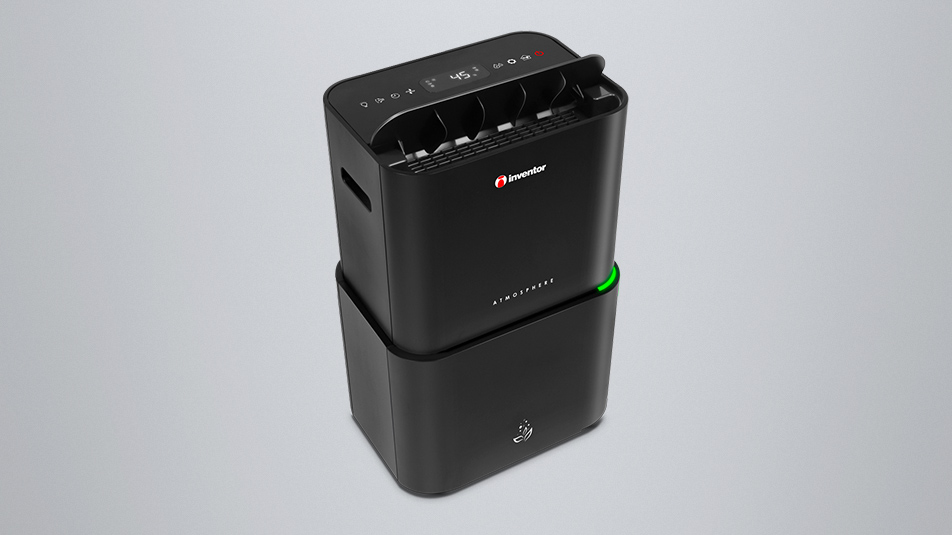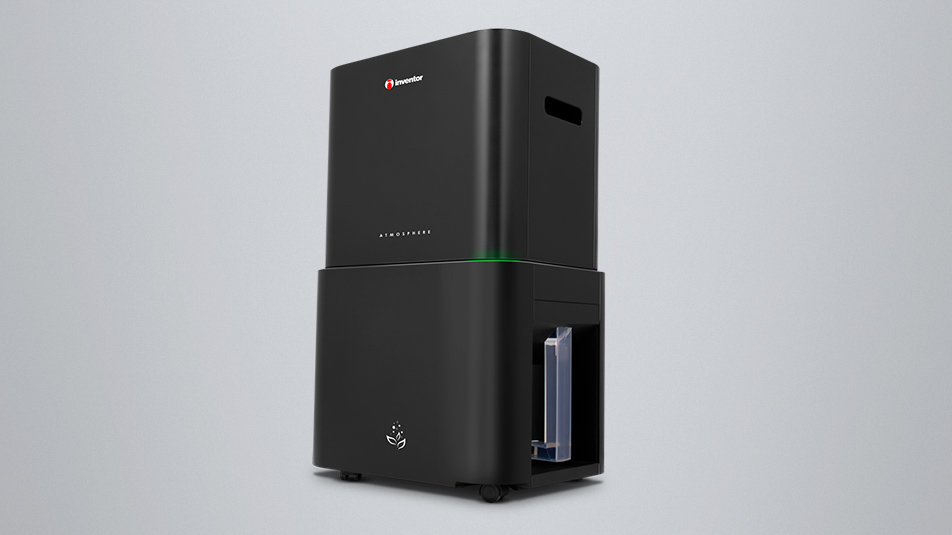 Dehumidifier & Air Purifier. Enjoy the benefits of 2 appliances in 1!
25 litres per day dehumidifying capacity for excellent performance
Autonomous air purifier operation for a clean, dust-free environment
Air quality indicator, for a direct diagnosis of the atmosphere status in your place
HEPA filter for impeccable air quality in your placed relieved from viruses and bacteria
Swing louver for a uniform air distribution and effective results
Benefits
Clothes Drying
Dry your clothes effectively, with the Dryer operation. Place clothe's horse in a small room (with the door closed) and activate Clothes drying function. The air produced reinforces freshness and ensures dry and fragrant clothes in a short period of time, while maintaining the room completely dry.
Continuous Dehumidification
Benefit from Continuous Dehumidification, for immediate results where it is necessary. With continuous dehumidification the device acts as a catalyst in conditions of high demand, such as drying clothes or flooded rooms, eliminating moisture quickly and effectively.
Continuous Drainage
Thanks to Continuous Drainage, you don't have to worry about emptying the water tank. Place the tube at the back of the device and plug it in the siphon. The water accumulated, will directly lead to the drains.
Smart Defrosting
Ensure maximum performance of the dehumidifier throughout its operation, thanks to the smart defrosting function. In case of ice formation, the compressor will automatically stop working and the fan will continue its operation until it is completely removed.
Overflow protection
Enjoy safe operation of your dehumidifier, thanks to its special integrated overflow protection. When the water tank is full, the dehumidifier automatically switches off and the indication "Full" illuminates, notifying you that the water tank must be emptied, thus preventing any possible unwanted leakage.
Sleep Mode
When Silent mode is selected, the dehumidifier will operate at the lowest noise level. Enjoy the sense of humidity-free air in study areas or even bedrooms wherever and whenever you desire, with absolute silence.
Filter Replacement Reminder
Protect the appliance and ensure maximum performance thanks to the filter replacement reminder. The relevant indication appears on the display in order to notify you of the need to replace the filter, contributing both in a more effective operation and increase of the dehumidifier's lifeline as well as in your own comfort!
Child Lock
When the child lock function is activated, children cannot use the appliance or change the settings when not supervised.
Timer
You may now easily schedule the deactivation of the appliance while you are away, thanks to the timer function which allows you to adjust the operation duration from one to nine hours.
Room Temperature Indication
With the touch of just one button you can easily be informed of the temperature in the room. That way you can have full control in order to obtain the perfect conditions any time you wish.
More
Tank with water level indication
Full water tank warning alert
Dehumidification from 5°C
Technical Specifications
ATM-25LBS
Dehumidifying Capacity
*with the use of HEPA filter 25*

L / 24 hours

Power Consumption
**in conditions of 26.7℃ 60%RH 270**

W

Noise Level

39

db(A)

Air Output
(High/Med/Low) 212/169/142

m³ / h

Water Tank

2.9

L

Dimensions
(WxDxH) 360x265x569

mm

Net Weight

14.6

kg

Refrigerant

R290

Room Temperature

from 5 to 35

℃
Atmosphere 25L Dehumidifier
User's Manual
All you need to know about dehumidifiers
All you need to know about
Register now using your e-mail and get all the latest news in the world of air conditioning and more …